Composing...a quick look back at the diaper years....
Hmmmm.....no no no, that key just doesn't sound right..
Let's see here, it looks like Beethoven had this same conundrum in his symphony no. 5 in the middle of the third movement...
Maybe if I try a C sharp right here instead....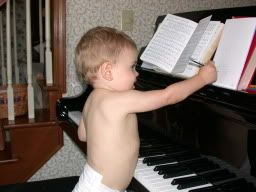 Ahhhh...YES! Much improved!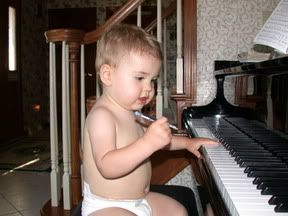 Boy, that Beethoven sure does know his stuff! Now, who's going to change my diaper?