The Creative Process....
Step 1
Wake up very early in the morning and do some whining about how you NEED your scissors, because you HAVE to cut some paper. Next, while mommy is making breakfast (preferably BEFORE she has her coffee) quietly get a chair so you can get your scissors down from where your mommy hid them. Next, cut some paper.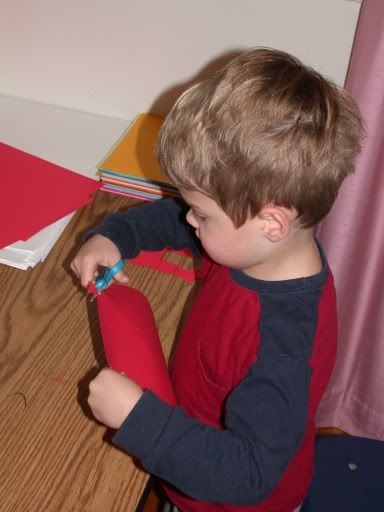 Step 2
Arrange the paper into the desired form.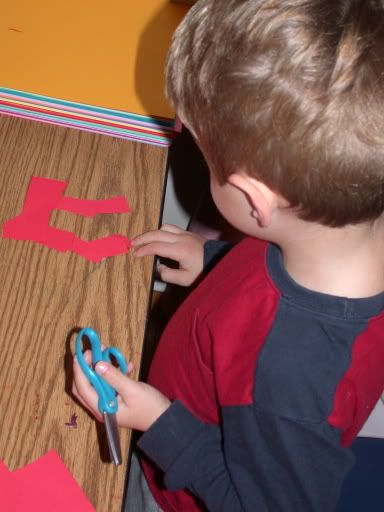 Step 3
Give mommy a sob story about how HER fancy glue is better than your gluestick. Once the fancy glue is obtained, glue your picture to a piece of posterboard.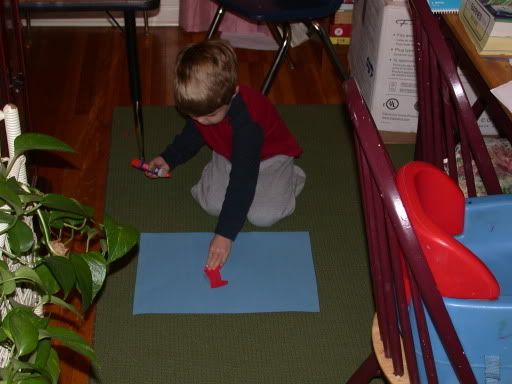 VOILA! A dinosaur collage!