The extinction of the dinosaurs..
Well, it appears that my drawing dinosaurs phase is all but a passing memory. I've been drawing lots of new things the last couple of days, here's a few of them!
This picture is of a girl in a boat and her friend the alligator is in the water. He's a nice alligator though, so he won't eat her! I'm not sure where her hair and other eyebrow went though!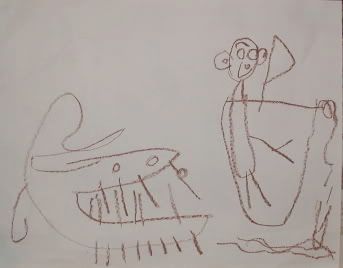 This is a Zoo, at night (see the bats!). It got a little crumpled because I didn't like one of the bat's wings, but Mommy liked it anyway.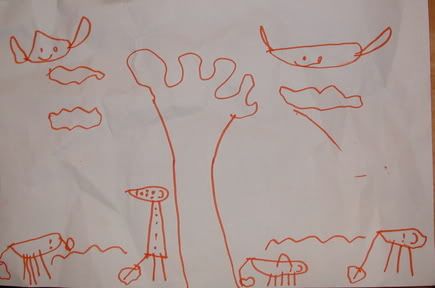 Here's a picture of me and my very best friend in the whole world, cousin Alex!