The finished product....and the aftermath
This is the monster I drew tonight.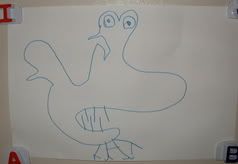 This is the floor after I drew the monster.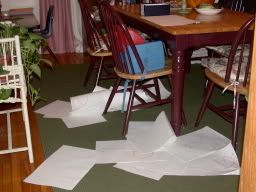 I drew lots and lots of monsters, but I only wanted mommy to hang THIS monster up. Mommy said she liked ALL my monsters, but I didn't. Some of them didn't have the right kind of mouth that I wanted, some of them didn't have enough room for all thier feet and some of them I just didn't like. Being three sure can be tough!